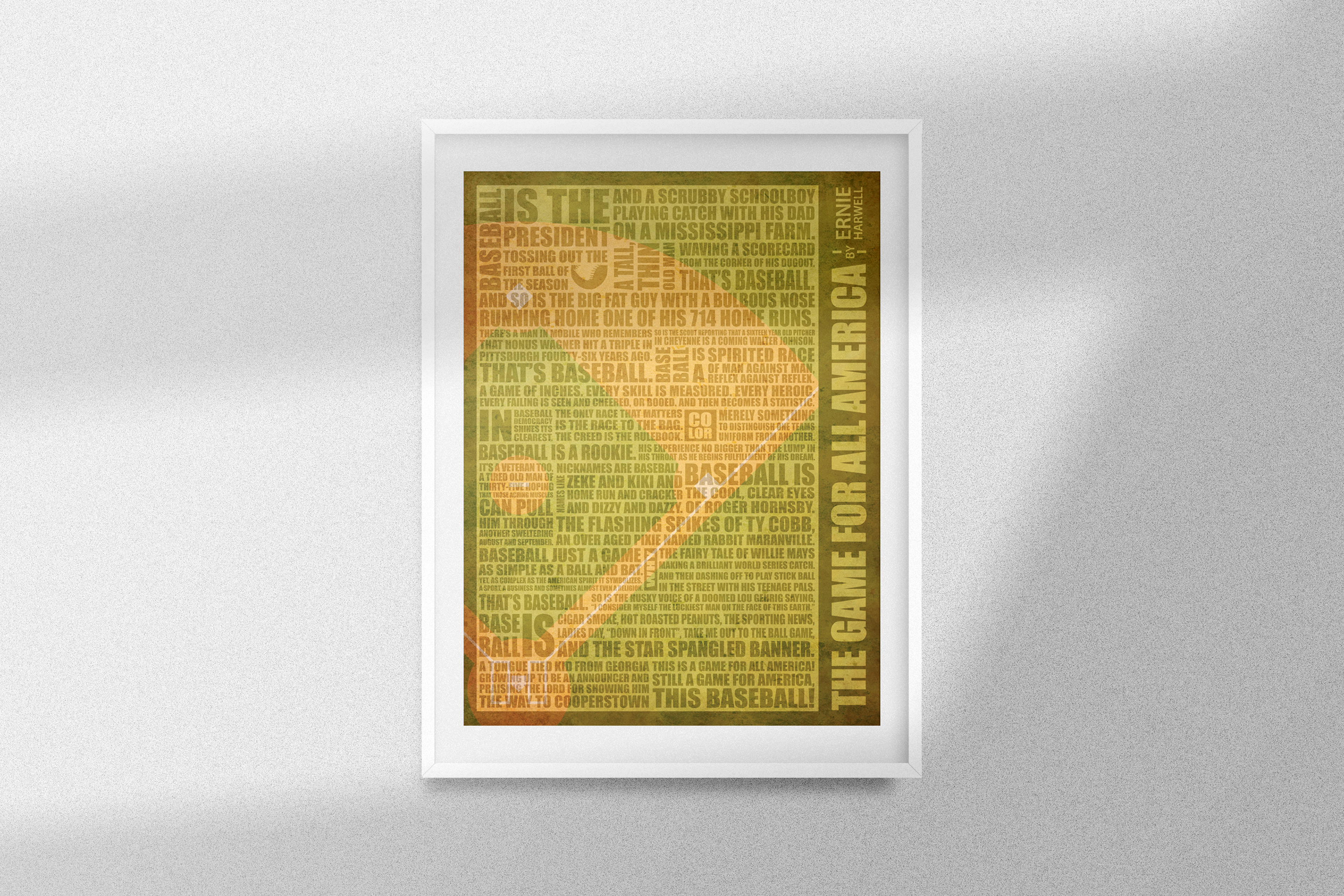 I have loved the game of baseball for as long as I can remember. Every spring I get the itch for spring training because I know that means the start of the season is just around the corner. There are so many things I love about the game... the smell of a freshly cut field, the way the shadows creep along the infield at late afternoon game, the crack of the bat, the heckling patrons, roasted peanuts, and the organ as it grinds out it's familiar anthems.
I guess what I love the most about the game though is all the memories of my childhood and the connection it has for my family. My grandfather, Ernie Harwell, had the privilege of calling the Detroit Tiger games for 42 years, so I grew up listening to him, going to games with him and loving all things baseball. So baseball really feels like a part of who I am.
One of the many perks of my baseball family is that Grandpa was always giving us baseball related items that he received. One such item was the album Terry Cashman's Talking Baseball.  My brother and I listened to this for hours on end, and I can still sing you most of the songs word for word.
You see, wedged in between all the wonderful baseball songs on this album was my Grandpa reading his definition of baseball. (I can also still quote this... just ask my wife!) I loved listening to this poem/essay, and the summer Grandpa was diagnosed with inoperable cancer I instantly knew I wanted to make a piece of art from that essay as a tribute to him.
I really enjoyed creating this piece of art. It was a privilege to create something special for a man who is always giving of himself to others, and I put all of my heart and soul into it. He enjoyed sharing his life and love of the game with everyone, so a poster in tribute to him should be about just that.
If you are interested in purchasing one you can find them on my
Etsy site.